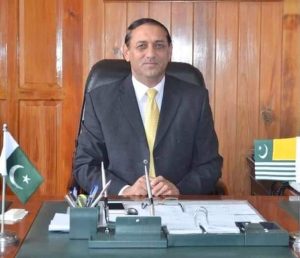 Name: Ch. Basharat Hussain
Father's Name: Muhammad Rashid
Date of birth: 05-04-1966
Sex: Male
Marital Status: Married
Religion: Islam
Education: M.A Pol. Science, LLB
HOME ADDRESS: Sher Jhang Colony Bhimber Azad Kashmir.
Phone No. +92-5828-442925, Mob. # 03006256147
OFFICE ADDRESS: Legislative Assembly Azad Jammu and Kashmir Muzaffarabad.
Phone No. +92- 5822-921388
Fax No. +92-5822-921931
Email: ajkassembly@gmail.com
FOREIGN TOURS: U.K, U.A.E, K.S.A Japan, Indonesia, Malaysia, Singapore, Austria, Germany, Czech Republic, Solekia and Hungry etc.